About The Five Corridors Project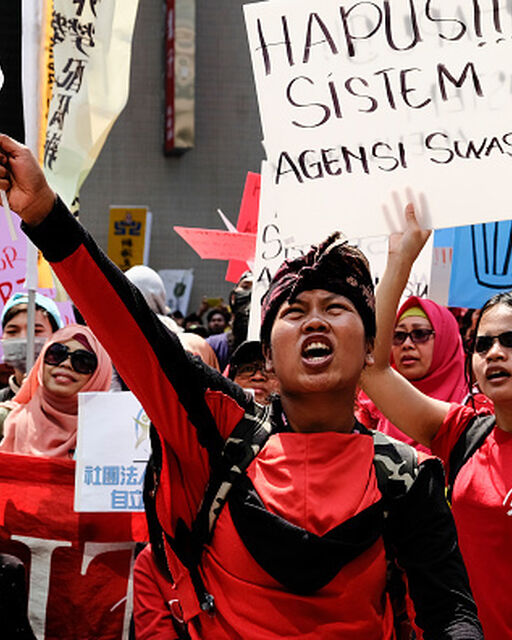 More and more people are migrating for work each year, making a vital contribution to the societies and economies that host them. Yet researchers continue to document an array of abusive practices that occur systematically in the recruitment of migrant workers taking up low-wage jobs. Governments have an essential role to play in enforcing fair recruitment and there are regulatory frameworks in place in many countries, but many still fail to stamp out abusive treatment. In comparison to the practical guidance that has been produced in recent years for global companies on steps to recruit ethically, less research has been done with the aim of galvanizing action by governments to address recruitment-related abuses. The project has attempted to fill that research and information gap.

What we researched and where
Our research focused on five labour migration corridors: Myanmar to Thailand; Nepal to Kuwait; Nepal to Qatar; Philippines to Taiwan; and Mexico to Canada. In each of these corridors, we assessed nine interdependent areas of government policy, comprising 44 indicators. These are largely anchored in the ILO General Principles and Operational Guidelines on Fair Recruitment, but also include some areas of policy - such as job mobility for migrant workers and pathways to permanent residence and citizenship - which do not feature heavily in international standards. At every stage of our research and analysis, we aimed to identify common issues across the corridors that have a direct impact on the prospect of workers being able to migrate fairly for labour.

Who we spoke to
In total we carried out more than 300 in-depth individual interviews for the project, as well as a series of workshop discussions between November 2019 and May 2021. In order to assess laws, policies and practices against the indicators, we conducted a thorough review of secondary source material, and sought information and perspectives from a wide range of stakeholders, including government representatives, migrant workers, recruiters and employers, civil society, trade unions academics and technical specialists, and representatives of the ILO and IOM.
What we found
Detailed field research on the areas and the indicators reveals the extent to which they cut across one another: strong laws on recruitment are only effective when enforced by a well-trained and resourced inspectorate; a bilateral labour agreement in which the origin state negotiates detailed provisions on ethical recruitment will be rendered ineffective if the destination state's laws violate fundamental labour rights; prohibitions on recruitment fees won't be effective if licensing laws and regulations can be circumvented by unethical agents. Drawing on the individual corridor studies, we put forward seven key recommendations and 35 detailed sub-recommendations. The seven key recommendations are presented here in order of significance, starting with the most important measures. The first three recommendations are directed at destination states. Our assessment is that while much discussion around the recruitment of migrant workers has centred on the role of origin countries, it is the destination states that have the most levers to ensure fair recruitment.

Advisers and Supporters
The Five Corridors Project has been led by FairSquare Projects, a non-profit human rights organisation based in London. FairSquare Projects carries out research and advocacy to help promote and protect human rights, with a particular specialisation on migrant worker rights.

Ambassador (retd) Luis C. deBaca has served as one of the project's two Senior Advisers. Ambassador DeBaca coordinated U.S. government activities in the global fight against contemporary forms of slavery as head of the State Department's Office to Monitor and Combat Trafficking in Persons during the Obama Administration. He is a Fellow at the Gilder Lehrman Center for the Study of Slavery, Resistance, and Abolition of Yale University's MacMillan Center.
Elizabeth Frantz, a division director for the Open Society International Migration Initiative, is the project's second Senior Adviser. She leads the organization's Fair Work program area, which supports efforts to prevent exploitative labor practices affecting migrants and refugees.
We are also fortunate to be able to draw on the expertise and experience of the members of the Five Corridors Project Advisory Group:
Marie Apostol, Founder and President/CEO of TFHI, Inc (The FAIR Hiring Initiative).
Associate Professor Bassina Farbenblum, University of New South Wales and Migrant Worker Justice Initiative.
Professor Ray Jureidini, professor of migration ethics and human rights at the Research Center for Islamic Legislation and Ethics (CILE) at Hamad Bin Khalifa University, Doha, Qatar.
Professor Sarah Paoletti, founding director of the Transnational Legal Clinic at the University of Pennsylvania Carey Law School.
David Schilling, Interfaith Center on Corporate Responsibility (ICCR).
Dr Angela Sherwood, Queen Mary University of London.